OVERVIEW
FEATURES
SPECS
COMPARE
REVIEWS
SUPPORT
Free 2-3 Business-Day Delivery
LEARN MORE >
2-Year Warranty
You will enjoy a 2-year warranty period from the purchased date with any products here.
Free 2-3 Business-Day Delivery
Orders will be dispatched within 2 business days. The parcel will arrive at your address in 48 hours once shipping out.
30 Days Return & Refund
30-day return & refund window is available for you if you aren't satisfied with your purchase here for any reason.
Awards For Aeropex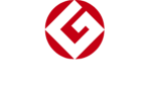 2019 Good Design Award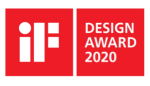 2020 IF Design Award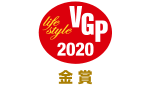 2020 Summer VGP Award
Flagship
Bone Conduction
Headphones.
Open-Ear Comfort
With nothing inside or over your ears, our patented bone conduction technology allows for total situational awareness and bud-free comfort while you listen. Open-ear design lets your ears "breathe" freely.
Enhanced Audio
Re-engineered technology delivers the widest dynamic stereo sound that bone conduction can offer. It has an excellent mid to high-frequency response and deeper bass, along with less vibration and louder volume.
30% Smaller
13% Lighter
Weighing in at less than an ounce and lighter than an egg, experience unrivaled comfort no matter where life takes you. Unnoticeable, even during all-day wear.
IP67 Waterproof
IP67 rating makes these fully sweat and water resistant, perfect for intense workouts and extreme weather. A moisture detection alert ensures safe charging.
*Not recommended for swimming
8 Hours Of
Music And Calling①
With 8 hours of battery life, enjoy music, calls, audiobooks, and podcasts all day long. Never be worried by battery life anxiety, even during full Marathons.
Full Titanium Fit
Wraparound titanium frame ensures a secure fit that will stay in place during any workout or adventure. Move with freedom and confidence, even during dynamic workouts such as jumping or yoga inversions.
Redefine Your
Listening Experience
Meet your new favorite training "partner"
in any endurance workout for ultimate sport experience.
What's In The Box
Aeropex Bluetooth Headphones
Two Magnetic Charging Cables
Silicone Rubber Case
Earplugs
SPECS
Bluetooth 5.0
Reliable connectivity
up to 33 ft (10m)
PremiumPitch™ 2.0+
Stereo Sound
Powerful bass and
higher volume
Moisture detection alert
Safe charging and easy
upkeep
Battery
Standby Time
Up to 10 Days
Charging Port
Magnetic Induction
Maximum Charging Voltage
5 V
Connectivity
Bluetooth Versions
Bluetooth V5.0
Compatible Profiles
A2DP, AVRCP, HSP, HFP
Design
Sweat & Water Resistant
IP67 Waterproof (Not for swimming)
Command Controls
Multifunction button, Volume button
Sound
Frequency Response
20Hz~20KHz
Microphone
Microphone Type
Dual noise-canceling mic
Microphone Sensitivity
-38dB ± 3dB
SHOW FULL SPECS >
Find The Right Headphone For You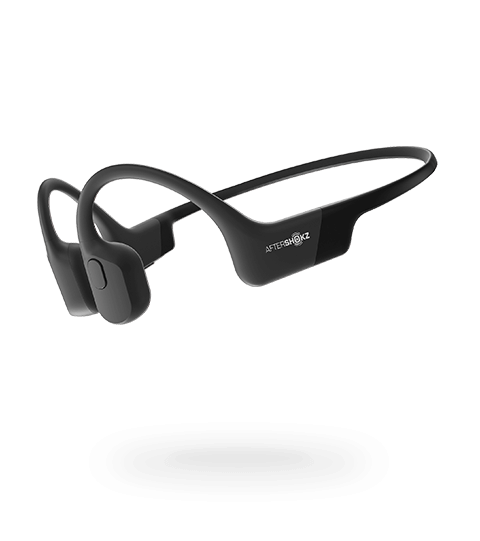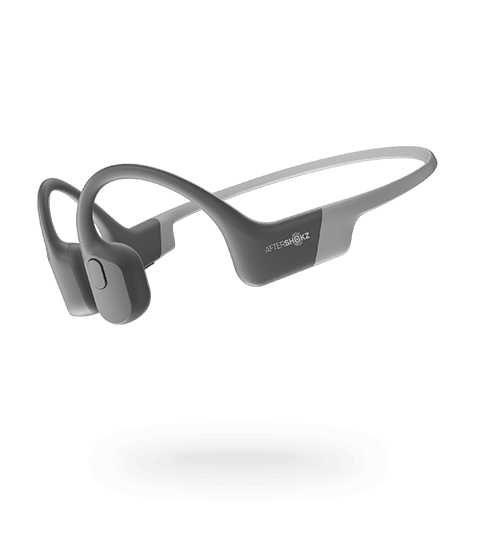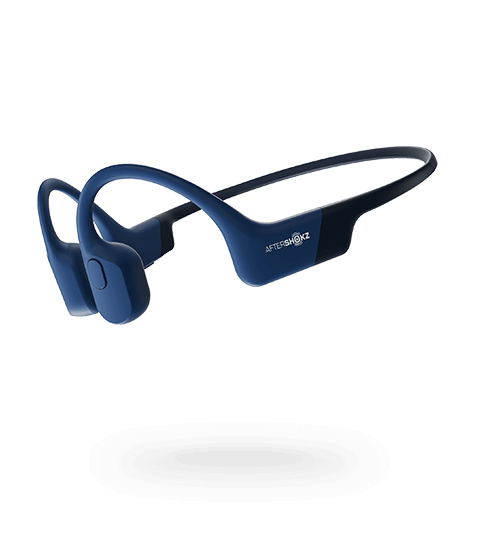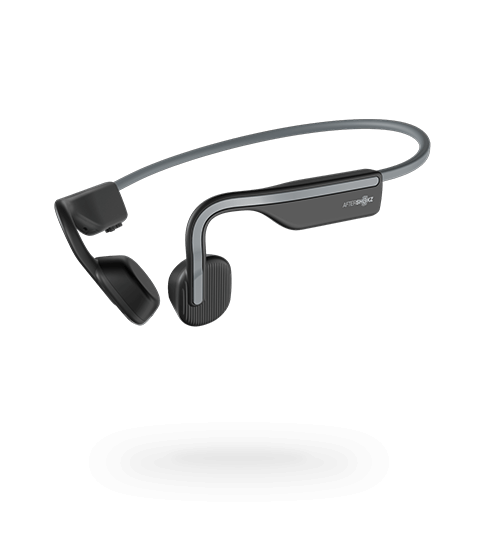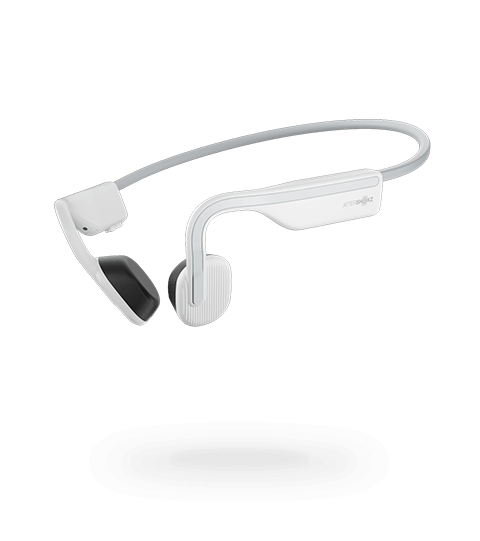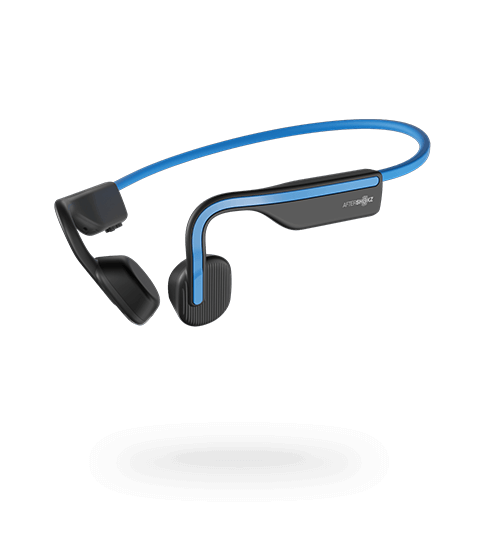 Bluetooth
Bluetooth 5.0
Bluetooth 5.0
Water Resistance
IP67
IP55
Sweatproof, against splashing water
COMPARE ALL >
Expert Reviews
"AfterShokz uses bone conduction technology to send sound through vibrations up the cheekbones and to the ears as a safer option to run with music. They'll last for eight hours, covering a fair amount of running time when you don't have to block up your ears."
"This is great from a safety perspective and comes with surprisingly little compromise on sound quality, which is excellent. There's also a comfort bonus — you don't have to ram and twist them into your ears as you do with some buds."
"The Aeropex is the top-end headset from Aftershokz, which specializes in bone conduction headphones that allow you to enjoy your favorite music without blocking out the sounds of cars, cyclists and other potential dangers around you."
Christmas gift.
I was planning on buying these as a Xmas gift but After reading the negative comments about the blue tooth connectivity failing after a few months and poor customer service if you don't buy direct from the maker, and shipping costs for replacements, I will not be buying the Aeropex model or any other they make. I'm just glad I read the reviews on their web site.
Hey Gary. Thank you so much for concerning about AfterShokz, and your feedback. Not sure where did you read the reviews. Actually, all of our shipping costs for orders and warranty service are free, no matter you ordered from the local store, Amazon, official website. If you want to learn more functions about Aeropex, our service team is always glad to be here. : )
Amazing
Was skeptical of these and honestly bought them only because of the 30 day returns policy. But after a couple runs I was sold... your situational awareness is amazing while still being immersed in your music or sounds of you choice. Listening to your music at a loud volume while running (and cycling or walking) but still being able to hear leaves rustling, or wind in the trees, or a car catching you up makes for a more safe but still enjoyable experience. I was surprised to find these even fit amazing well with sunnies on and a bike helmet. The only thing (as you would expect) is if you are wearing a hooded jacket (like out walking) it might catch at the back of your head, and they're not great under a beanie. Battery life is unbelievable, they fit snug and they weigh nothing. Works straight out the box, nice charger, easy, solid connection, simple operation, no app to muck about with. Top marks, no complaints.
My go to headphones
I bought my Aeropex mainly for the bike but get used all the time now with much more expensive HiFi headphones gathering dust. I'll admit I mainly use them for office and podcast use so not a lot of music is being played but I am an absolute convert. Recently had an issue with one of the arms and the headset was replaced with no fuss under the warranty. Great product with great customer service. Thank you Aftershokz.
So Pleased!
I purchased the AfterShokz Aeropex and was immediately struck by their elegant good looks. I was also very satisfied with the audio quality from my first pair of open headphones. I found the controls to be straightforward and, when I did contact the company, the response from the customer service team was swift and positive (many thanks to Sherlyn!). All said, I am very pleased with the company and the product and looking forward to using the Aeropex in all weathers!
Limited Life and crap service
Bought product on ebay brand new. Worked well for 6mnths but when broke down, service wouldn't honour warranty as purchased through eBay despite being brand new. Now our of pocket and product. Buyers beware of this and its limited lifespan.
FAQ
Q: Can I use Aeropex for swimming?
A: Aeropex is a Bluetooth headphone with IP67 certified with fully sweat and water resistant. While some moisture is okay. Aeropex welcomes intense workouts and extreme weather. Bluetooth transmission is not working underwater, and we do not recommend submerging you headphones underwater or swimming.
Q: Can I use Aeropex for phone calls?
A: Yes, the Aeropex has two microphones on the right side, which can be used to answer and make phone calls.
Q: Can I use Aeropex as a hearing aids?
A: Aeropex is a Bluetooth headphone which needs to be connected with a playing device for audio listening. Hearing aids work by amplifying sound from surroundings. We advise you to pair the Aeropex with your phone and using an amplifier app, like Petralex to assist with hearing.
Q: Can I wear Aeropex and glasses together?
A: Definitely you can. The Aeropex designed with a full titanium hook and there is enough space to wear both Aeropex and glasses.
READ MORE >
Manuals/Guides
①This data was the result of a test that was conducted using Aeropex pre-produced in July 2019 and software paired with the iPhone X (version: ISO12.3.1).
Test conditions: Ambient temperature was 25°C. Audio encoding was 320-kbps MP3 white noise. Volume was set to 68% (sound pressure level was measured as 66.7±1.0 dBA by the sound level meter at a vertical distance of 10mm from the face side of the transducer as the headphone was suspended in the air while playing audio).
Test content: Aeropex battery was fully drained and then was charged to 100%. Audio was played until it automatically turned off.
The test result showed that the continuous playtime of Aeropex was up to 8 hours. In practice, battery life depends on device settings, environment, usage, and many other factors.