Dive in with Xtrainerz by AfterShokz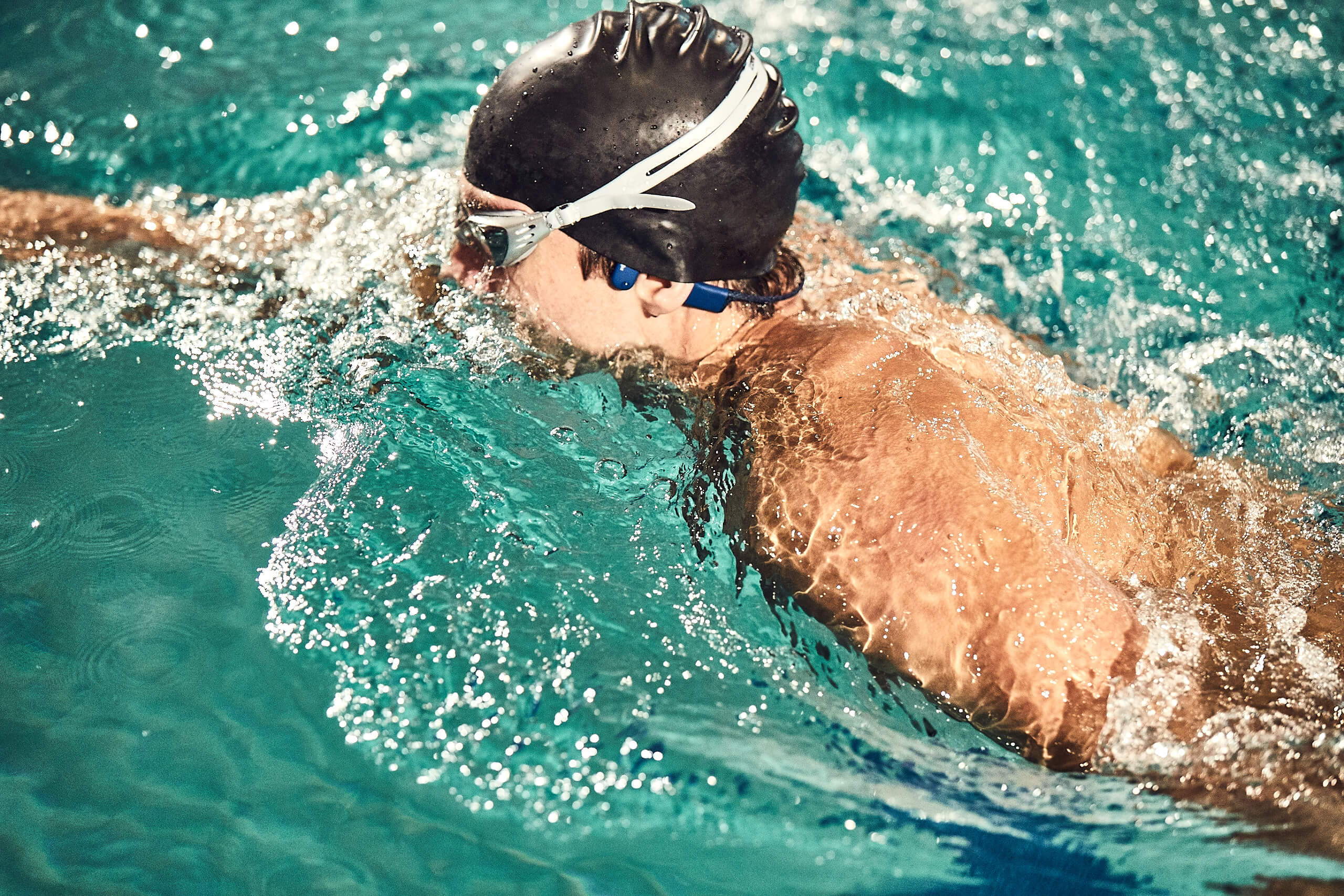 Dive in with Xtrainerz by AfterShokz
AfterShokz's new waterproof Xtrainerz headphones lead you seamlessly through everyday life, to working out, and now into the water.
2018, LONDON – july 15th - No need to swim in silence, AfterShokz's new bone conduction Xtrainerz are waterproof. IP68 approved, meaning they can be immersed into water up to 2 meters, the MP3 headphones come with 4GB of space leaving plenty of room for your top fitness hits. Comfortable, flexible and practical these are the ultimate headphones for any sport fanatic.
Dive into the pool and see motivation levels soar as your favourite tunes push you through that final length of backstroke. You could even smash your triathlon time as the Xtrainerz last up to six hours. 
AfterShokz Xtrainerz features:
- 4GB capacity: Compatible with MP3, WmA, WAV and AA music files the Xtrainerz will hold all your favourite tunes. One button allows you to choose between normal, shuffle or repeat mode.
- Six-hour battery life: Lasting up to six hours they charge fully in under 2 hours. With magnetic charging points there is no need for wires – easy to grab and go when you need them.    

- Water, dust and dirt proof: Able to be immerged in water up to 2 meters, the Xtrainerzs can cope in sea and pool water. Dust and dirt proof, they can withstand extreme temperatures of -10 up to 45 degrees Celsius. 

- OpenFit™ design: Promising situational awareness and extended comfort in a revolutionary open ear design. Prioritising safety, the Xtrainerz allow you to tune into music without blocking out the world around you — vital for staying safe. Designed to stay on whether you're doing the front crawl, backstroke or butterfly. 

AfterShokz brings patented bone conduction technology, initially developed for military special operations and law enforcement by Voxtech in 2001, to sport and Bluetooth® headphones designed and priced for everyday use. Through a suite of proprietary audio technologies and a completely open ear design, AfterShokz headphones deliver premium stereo sound and a promise of safety and comfort that is second to none. Since its inception in 2011, the company has been committed to innovating unconventionally and making situational awareness a priority. Learn more about how the brand inspires users to #beopen at aftershokz.co.uk.
PR contacts 
Ranieri
Samantha Stewart 
02071481606